Leaving Cert English - Study Tips & Techniques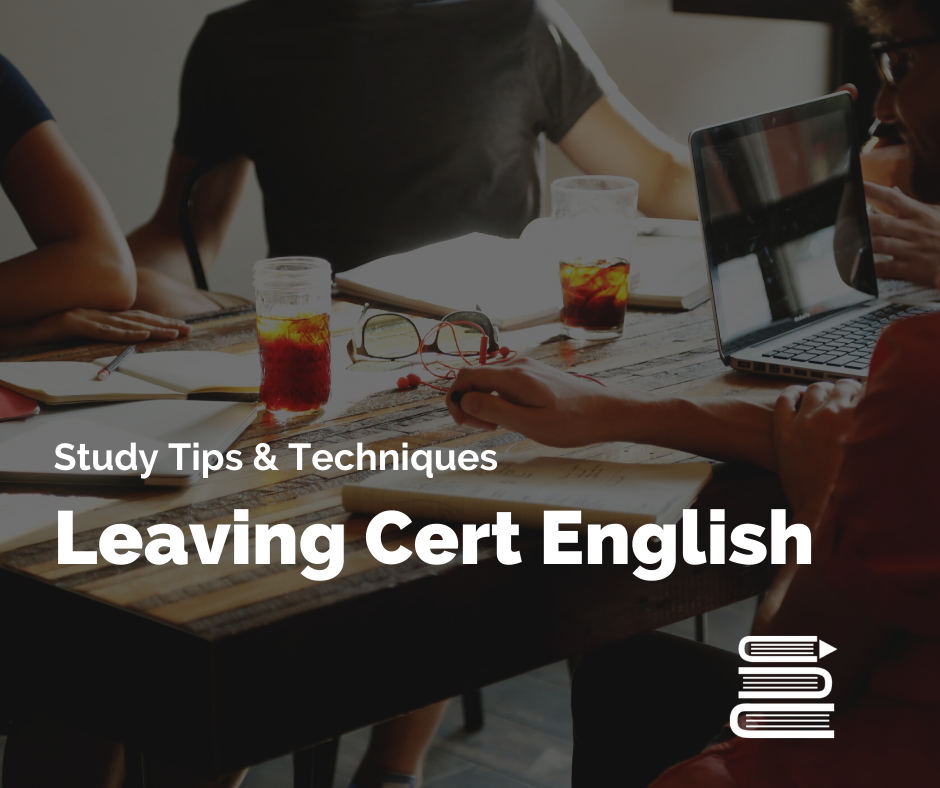 How To Study For Leaving Cert English.
There are a number of things you can do to give yourself an edge over other candidates in the English exam. As well as good study habits these are some English-specific tips for studying and the exam. Check out ExamLearn Grinds for access to top quality English tutors. The grind takes place solely online via a video call, with the aid of a messaging service, note-sharing tools and an interactive whiteboard.
These are some tips in no particular order of importance.
Read, read, read. There is no substitute for having a good standard of written English. Reading the Irish Times, fiction novels, short stories will all improve your standard of English. If you find reading boring buy a book of Roald Dahl's short stories for adults and read one a night, they are accessible to a person unused to reading but brilliantly written.

Cut out grammar and spelling mistakes. Spelling improves with practice and reading the corrections your teacher gives you.

Be proficient with the use of poetic and literary techniques. These are essential for writing high standard answers. Refer to the notes on these and read the sample answers for examples.

ALWAYS read the question carefully and underline the important points you need to include in your answer.

Make a plan for every answer. For the shorter answers these can be just one word bullet points beside the question on the exam paper. For longer questions use a spider diagram/brainstorm or something similar.

Practice exam answers under exam conditions. Ideally do whole papers in the appropriate amount of time but if you don't have time to do that do single questions/sections in the appropriate time. Remember, the more you do this the better you'll be at it in the actual exam.

Don't pad the answer to make it look longer. Don't write anything that isn't directly relevant to the task.

Write down words you don't know that you come across in your reading, learn them and use them. Don't use words you aren't sure of, simplicity can get you full marks, inaccurate use of language can't.

Learn off five poets. By the time you are finished studying the poets you will be able to recite sections of their poetry simply because of the number of times you've written down/read those words.

Learn off five poets, but be aware you only have time to use 5/6 poems in any one answer, so learn poems that can be used for multiple themes/emotions/types of question.

Bring your notes with you to the exam and read over them beforehand. This is especially helpful for the poetry as some of the poetry will stick in your head. DON'T bring your notes into the exam by accident.

If you are confident in your timekeeping skills it can be a good idea to do your strongest questions first. The examiner won't mind what order your questions are in in the answer book as long as they are clearly labelled.
Check out ExamLearn Grinds to improve your Leaving Cert English grade today!
Need grinds? Try ExamLearn Grinds
With ExamLearn Grinds, you can get grinds from the comfort of your own home, with a tutor you know you can trust.
Open ExamLearn Grinds