FREE Leaving Cert Irish Prose Notes!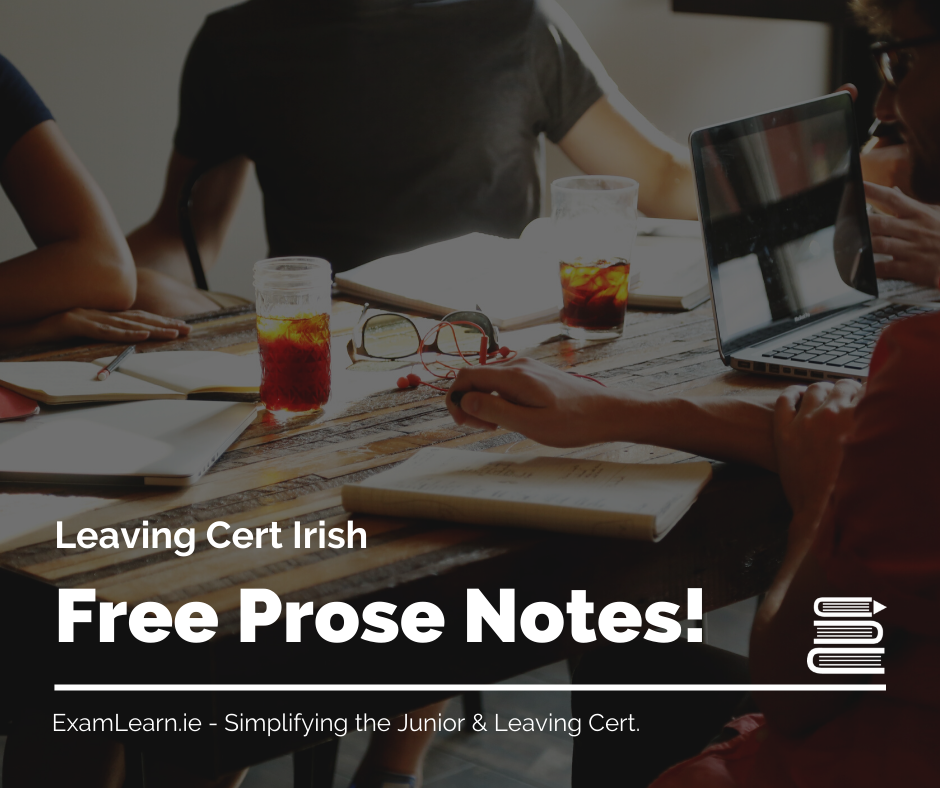 With schools being closed for the foreseeable future many students are very stressed out as they have not completed their coursework, and the Leaving Cert is fast approaching. Students must waste no time in taking this unfinished coursework into their own hands ✍️. Luckily at ExamLearn.ie, we provide students with comprehensive notes, study advice, 1-1 online video grinds, and many more features which will make this task a lot less daunting. ❗️ ❗️
For any students studying Leaving Cert Irish who may not have finished all the prose in the course, we have linked below our H1-standard notes for the An Gnáthrud and Oisín i dTír na nÓg - the two most likely prose to come up. Find many more notes across a wide range of subjects for both Junior Cert and Leaving Cert at ExamLearn.ie. The other file contains every past Leaving Cert exam question on this Prós section of the paper! 😁
Free Notes:
Need grinds? Try ExamLearn Grinds
With ExamLearn Grinds, you can get grinds from the comfort of your own home, with a tutor you know you can trust.
Open ExamLearn Grinds